Our Sponsors
Captain Morgan's Throat Ripping Rum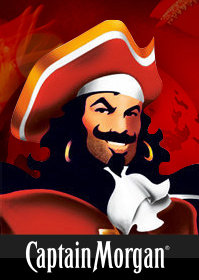 Lard's involvement with The Captain goes back to the days when pirates roamed the Caribbean hi-jacking cargo of tungsten and selling it on the dart's black market.
Legend has it that our very own Pirate - John 'The Heatseeker' Hartley - raised a rabble of drunken sailors, hoisted the main sail and intercepted Captain Morgan just south of Bermuda.
The Battle of Bermuda ensued with The Heatseeker using his famous 'spinning shaft' to sink the Captain's vessel and bring to end an era of tyranny.
The Heatseeker spared the life of the Captain and in gratitude the Captain offered a barrel of throat ripping rum to each man in the crew.
It is from these very barrels that today's players take the fill and from The Heatseeker's own barrel that the Bermuda Classic's board is crafted.
The Bermuda Classic takes places annually in commemoration of the Heatseeker's victory.
The Captain's Darts History
Once news spread of the The Heatseeker's adventures the world of professional darts sat up and took notice.
Professional players around the globe contacted The Heatseeker clambering for an invitation to the Bermuda Classic, by now confirmed as one of the 3 'Majors' every player dreams of winning.
True to the legacy of the sailors who gave their lives for Darts and Rum, The Heatseeker held firm and to this day only the original rabble congregate each year.
Such was the sirenesque lure of the Rum that numerous pros' careers where cut short by the ravages of distilled sugarcane:
John 'The Boy' Walton, 2001 world champion and first man ever to do so wearing glasses, overindulged to such levels that he was forced to change his walk on music to 'Cotton Eyed Jo' by Rednex.
Phil 'The Power' Taylor, a 50 shot a night man, used the Rum to explain to his wife his Winnebago fondling exploits.
Wayne 'Hawaii 5-0-1' Mardle, is believed to have used a partially full barrel of Throat Ripping Rum as a cot as a child and to this day believes Dagenham, his home town, is a Hawaiian beach resort.
To stem the tide of black gold and ween the pros The Heatseeker provides the BDO and PDC one bottle of rum per year to the winner of Page 3 Topless Darts Championships.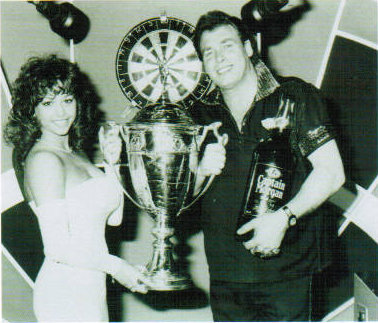 Bobby George Presents the trophy and a huge bottle of Throat Ripping Rum to the winner of the 1983 Page 3 Topless Darts Championships.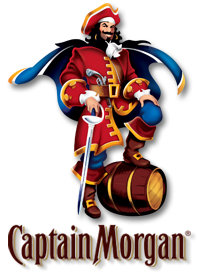 "Drink responsibly, Captain's orders"

Captain Heatseeker